Free ebook about the Beatles' Revolver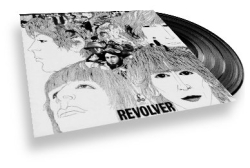 A free e-book telling the story of the Beatles 1966 album Revolver.
Ray Newman, the author, says: "August marks the 40th anniversary of the release of the Beatles' 1966 album Revolver. I've spent two years working on a short book about the making of the album which is available as a free PDF download. It's licensed under Creative Commons"

http://www.revolverbook.co.uk/